227
%
increase on organic traffic
284
%
increase on revenue generated from organic results
The case
Spitishop is today the most complete online store of Home Products, offering over 50,000 products in more than 400 product categories related to home, child and garden, while also having 2 physical stores in Athens.
Spitishop has been investing systematically in SEO in recent years, gaining a large share of non-branded searches, showing significant YoY growth. Thus, continuing this path, as well as strengthening it, has been and continues to be the biggest challenge,while being in an industry that is becoming more and more competitive. Meanwhile, improving our ranking in the most popular brands against the websites of the brands themselves but also locating new keywords (long-tail & broad) was another challenge-goal.
Our Approach
When building an SEO project both in general and in this case we always look at and evaluate specific variables which we believe will have the greatest possible impact on the results. So in the case of spitishop we tried to focus on those points that based on the industry and the market would give us and continue to give the best possible results.
Through this process, we focused on some optimization axes, very important for the project, which as they showed and continue to show to this day, the results of which were influential in increasing the organic traffic as well as the order form this channel. By that way we initially focused on tasks related to technology and the eshop itself such as:
Optimization of Internal Linking within the eshop

Speed optimization of the various webpages through a specific methodology

Elimination of duplicate pages

Creation of new sitemap structure

Optimization of Meta Titles & Meta Descriptions based on keyword research

Creation of new pages based on keyword research

etc
During the same time, we created an optimization plan for our off-page SEO by creating new links which "land" in the eshop of spitishop.gr and optimize its ranking through the various search engines. This process combined with a broader and highly effective link building strategy helped significantly in achieving our goals.
The Outcomes
Through the SEO project, above all, perhaps the most important "win" was that we managed to optimize overall the User Experience for our user.
This basically means that in addition to the results we had in our organic channel all these implementations helped the overall performance of the site in terms of Usability & Conversion Rate optimization.
Thus, we noticed a parallel increase in both turnover and traffic from the organic channel along with an optimization in the performance of all the other digital channels.
This showed us that an SEO project not only responds to organic traffic and orders generated from it, but also helps in many other aspects of an e-business project.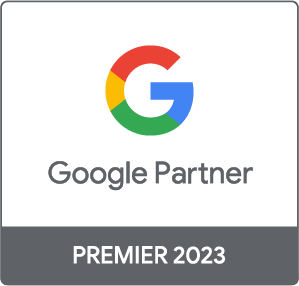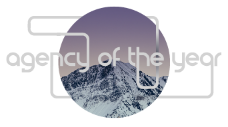 45
Social Media Awards

174
E-volution Awards

29
Peak Performance Marketing Awards
1
Effie Awards