Services
We drive growth to our Partners in the Digital Age and to do this, we use tools, methodologies and business thinking, always maintaining our focus on the result. Our services include…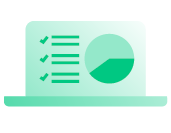 Digital Content
We think, we imagine and we create anything that can be considered as content. Videos, images, social posts and many more properties to enhance messages, when distributed through the channels we use to propagate it
SOCIAL MEDIA CONTENT DEVELOPMENT
SOCIAL MEDIA COMMUNITY MANAGEMENT
DATA DRIVEN CREATIVE DESIGN
VIDEO PRODUCTION
CONTENT STRATEGY / BRANDING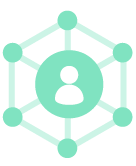 Digital Media
We use digital media in multiple, advanced ways to take the most out of them and ensure that the messages of our partners reach targeted audiences, effectively and efficiently.
GOOGLE ADS
SOCIAL MEDIA ADS
YOUTUBE ADS
PROGRAMMATIC BUYING
CONTENT DISCOVERY
NATIVE ADVERTISING
AFFILIATE MARKETING
INFLUENCER MARKETING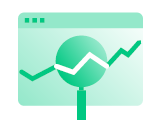 Digital Sales Growth
We know that business is about results and we know that growth is what makes a business successful. We focus on the result and we discover new paths to growth every single day, to see our partners grow.
E-MAIL / VIBER / SMS
MARKETING AUTOMATIONS
CONVERSION RATE OPTIMIZATION
CRM
MOBILE APP SEARCH OPTIMIZATION
SEO
UX / UI
ADVANCED ANALYTICS

Technology
Technology is in our DNA. We develop what we design and we grow what we build. One of the most experienced development teams in the country is found here, ready to innovate and give life to visions, plans and ideas.
E-COMMERCE DEVELOPMENT
WEBSITE DEVELOPMENT
QUALITY SUPPORT