Driving Online Sales through Performance Marketing
Driving Online Sales through Performance Marketing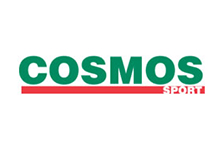 Cosmos Sport started as a local business and now is one of the leading companies on Leisure, Sports and Casual Fashion in Greece with more than 20 offline stores and 4 e-shops. The company followed a performance digital marketing in the last 2 years in order to overpass the main competition and become the biggest online Sport and Casual Fashion Player.
return on social media spend
increase in conversion rate
Cosmossport.gr is the online presence of Cosmos Sport SA, a company started as a local business and now is concerned as one of the leader companies on Leisure, Sports and Casual Fashion in Greece.
In 2013 the company decided to follow a digital first strategy, as facing the major competitor in the physical world was not an option, due to the extensive network of physical stores and the intense ATL activity that included (and still includes) sponsorships of large scale sport events (i.e. Euroleague) or TVCs.
To beat this strong player, Cosmos Sport grew into the biggest online Sport and Casual Fashion Player in Greece and dominated the online space, by following a performance-based approach, built on search, display, social media ads, email marketing and other performance channels/ . In this process, Sleed was appointed in 2013 to help Cosmos Sport exploit the power of digital media, through a performance approach and ongoing optimization.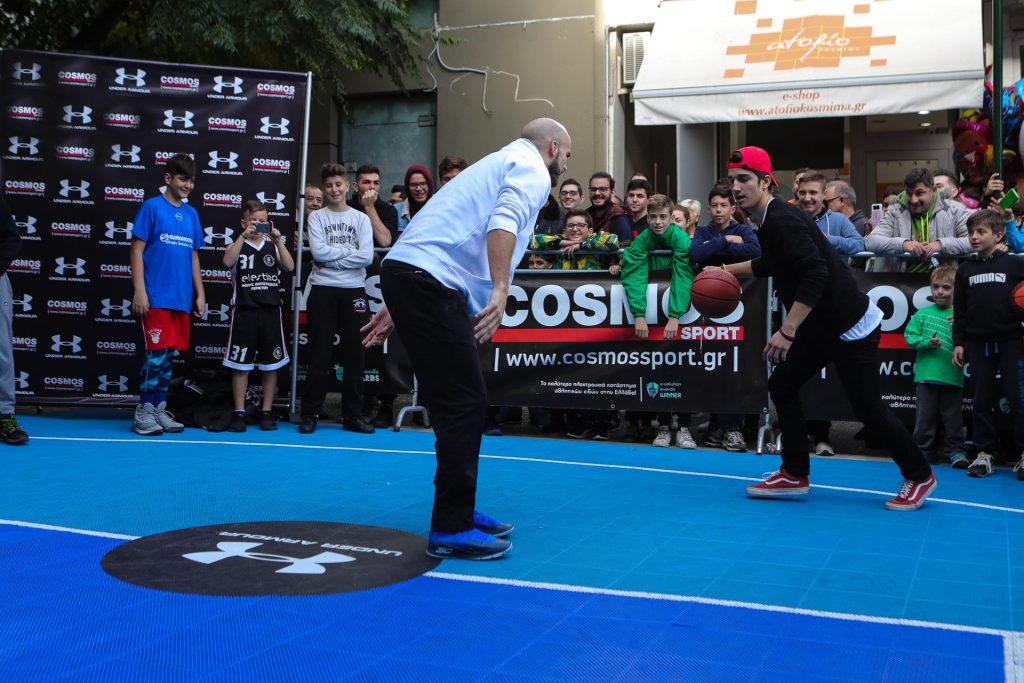 Drive Online Sales through Performance Marketing and exploit the omnichannel effect
Company 's main mission was to position Cosmos Sport as the e-commerce destination for every Sport and Casual Fashion consumer/user while increasing the website traffic with new visitors through google search & social media ads.
Performance Marketing through Digital Channels
To help CosmosSport.gr grow, Sleed proposed a 360o approach that covered all aspects of the business, starting from promotion tools used, setting up search campaigns, social media, email marketing and touching even more aspects of the business, such as logistics, prices, e-shop optimization, and many more. All these decisions, if not all of them were based on the use of data. Starting with Google Analytics and Google AdWords data and later combining them with additional data sources, such as email marketing platform data, ERP data, CRM data, Loyalty data, external sources data (i.e. price comparison engines), customer satisfaction data and more. To manage and avoid the "analysis – paralysis" phenomenon Sleed, with the team of Cosmos Sport SA created a custom dashboard in Google Analytics, to have a single view of important metrics.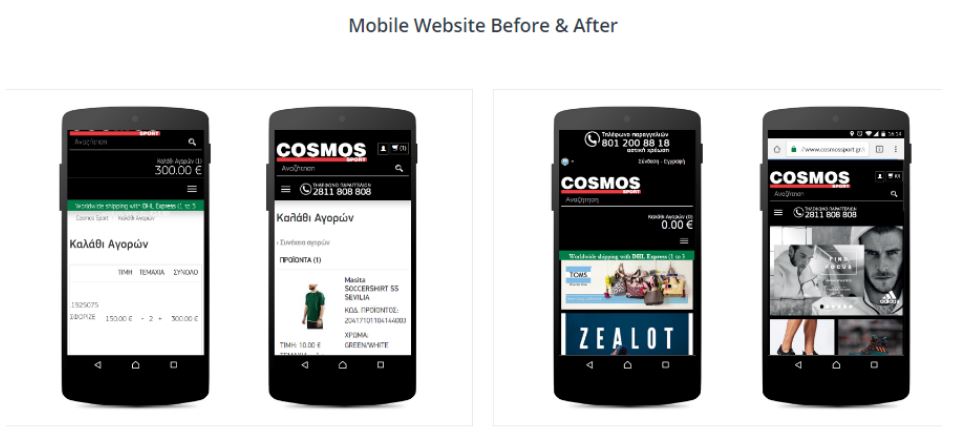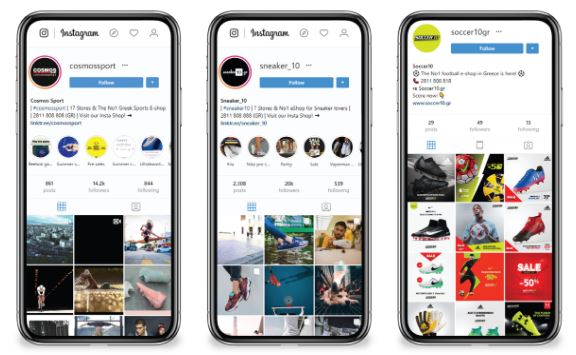 In addition, we utilized the SKAG Technique isolated top performing keywords based on ROAS, CTR and Conversion Rate to create Single Keyword Ad Groups for better performance management and budget utilization. This tactic proved to be effective, as in this niche there are single keywords that have huge search volume, thus optimizing search ads in these keywords would provide a significant advantage and would boost optimization. Technically speaking, this change raised Quality Score to 10/10, achieving better placements with lower cost.
Mobile also played an important role for Cosmos Sport. With the guidance and advice of Sleed, Cosmos Sport SA has put in action a number of actions that had to be taken to prepare Cosmos Sport for to be mobile first. In this direction, Sleed guided the process of making all properties of Cosmos Sport responsive to mobile devices, allocated a large amount of the budget to mobile ads, optimised mobile advertising on Google channels, drafted a separate strategy for mobile social media presence and adjusted the Loyalty program to collect more customer mobile phone numbers. Finally, the mobile strategy included a separate chapter on how campaigns and footfall in physical stores could be benefited from mobile, either by using geographical targeting in all geographically aware marketing tool used.
Moreover, Cosmos Sport ran slideshow ads, dynamic ads and ads in carousel format to reach Custom target groups on Facebook who already visited and viewed products through the company's e-shop.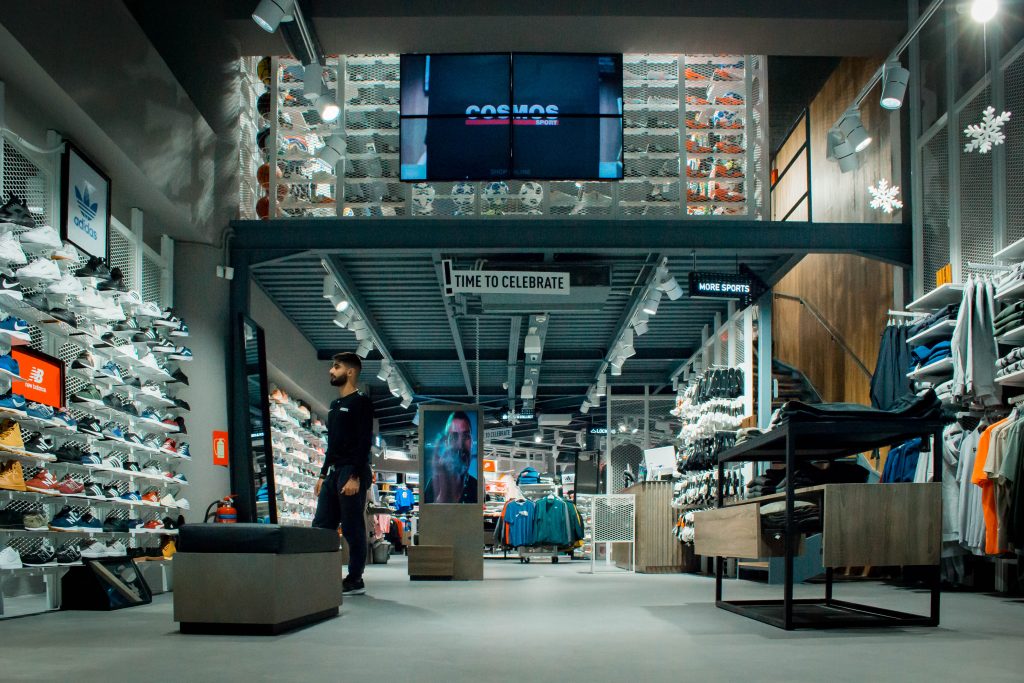 Cosmos Sport achieved impressive results with a great return on ad spend, increasing their website traffic with more potential customers and boosting sales with a 360 performance marketing strategy.
+250% Return on Ad Spend
+200% Return on Social Media Spend
+50% Revenue  
+40% Conversion Rate 
+40% Transactions